Not only is it already November, Thanksgiving is in less than a week! Yikes, where did the year go? To celebrate the holidays, Eileen Hull and DCWV are having a Winter Wonderland Blog Hop featuring Eileen's splendid dies and these beautiful holiday paper packs from DCWV.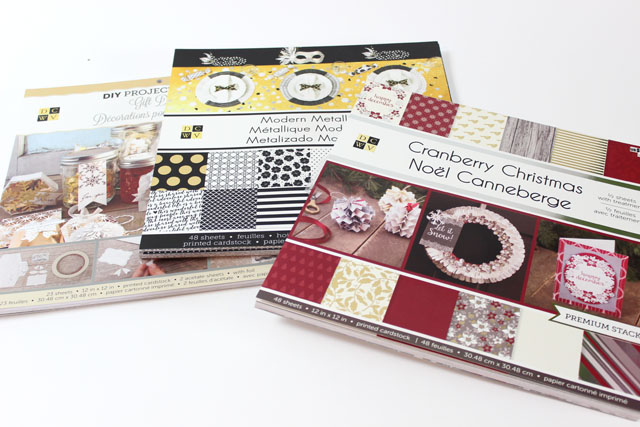 Since I'm going to so many holiday gatherings (hopefully), and wine is the go-to hostess gift, I decided to make some wine bottle hang tags to differentiate my wine bottles from the ones from other guests. The first one I made uses Eileen Hull's Teacup die. First I cut a 3 1/2″ wide by 9″ long piece of card stock from DCWV, and then made one of the teacups using a coordinating DCWV paper.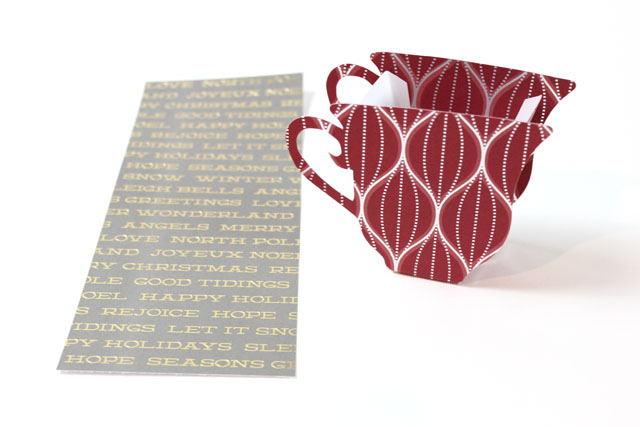 Then I printed out the words "It doesn't count when you drink it from a teacup" and cut it out using a Sizzix magnetic ornamental die, and distressed the edges with one of Eileen Hull's ColorBox Blends from Clearsnap.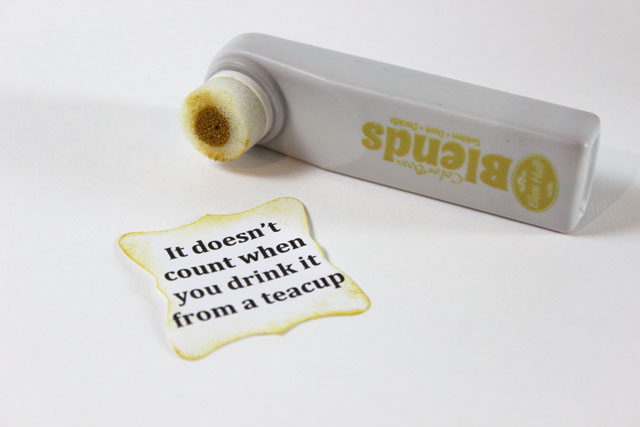 To make the hang tag portion, I folded the long strip of card stock at the 3-inch mark and punched a hole in it with a Fishers 1 1/2″ circle punch.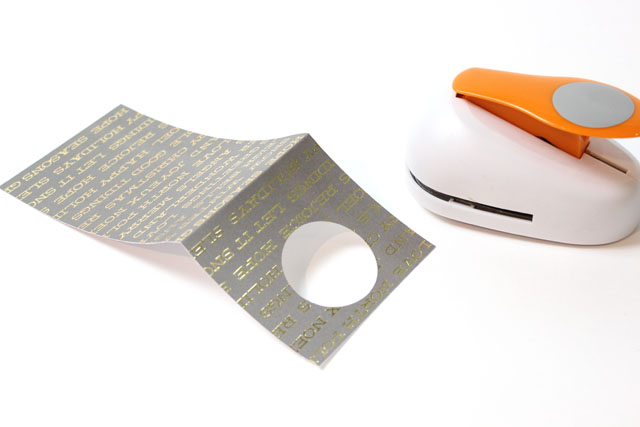 Next I glued all the elements together with some Aleene's Fast Grab Tacky Glue (in the "always ready" inverted bottle.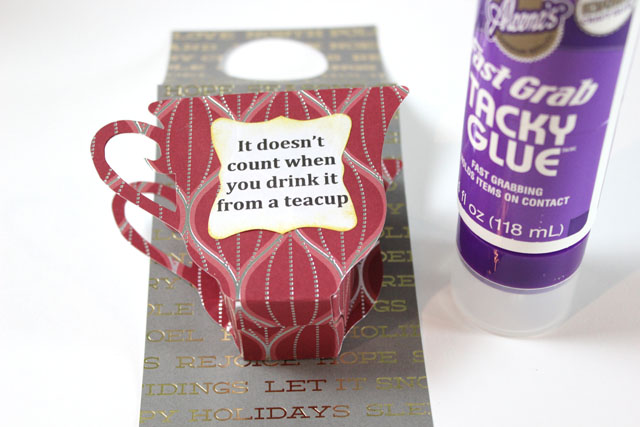 Put some cellophane in the teacup, and voila!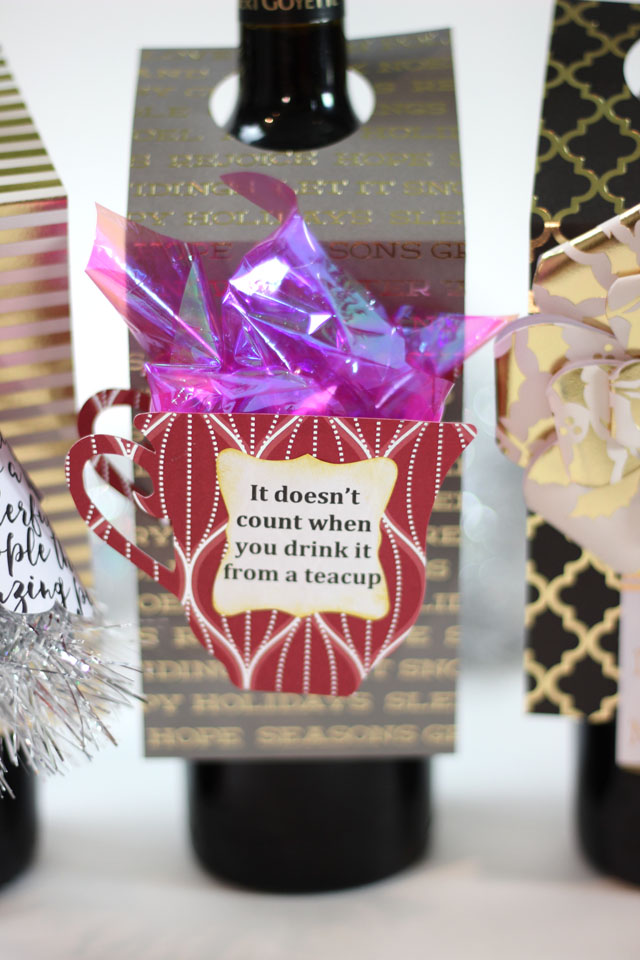 I made another hang tag using Eileen Hull's Bow/Create-a-Flower die and more papers and a tag from the DCWV pack.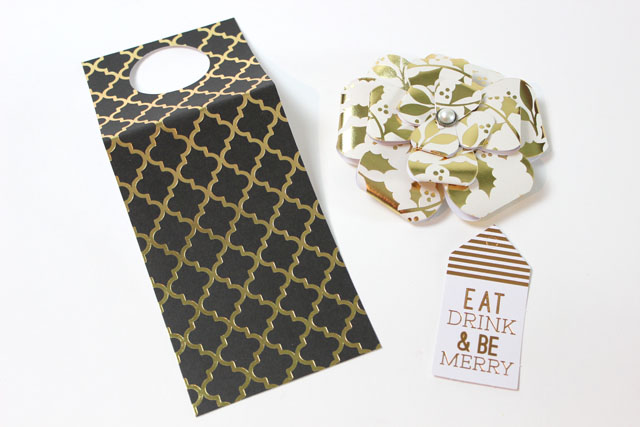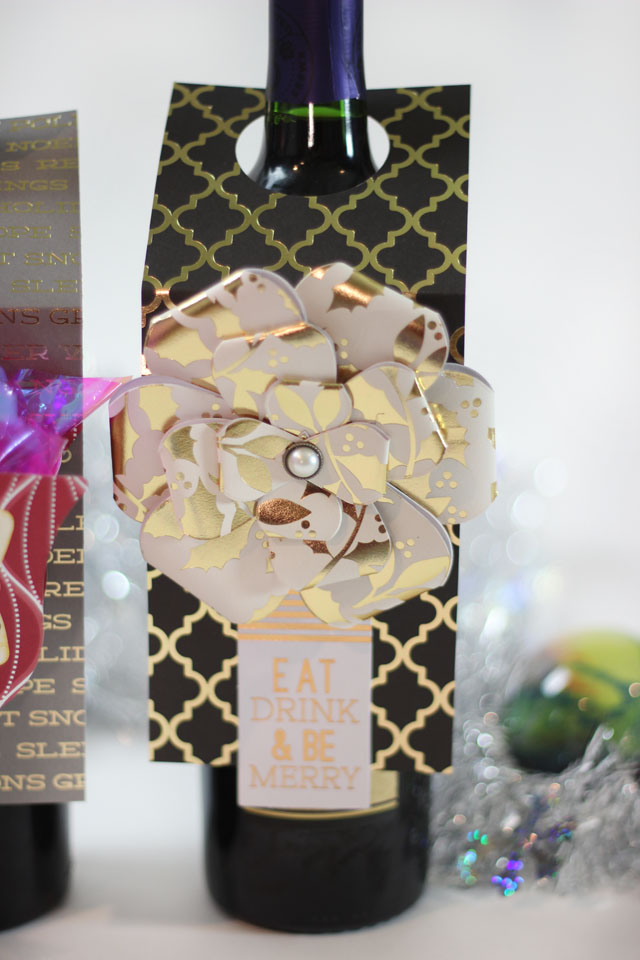 And another hang tag using more DCWV papers and Eileen Hull's Vase die, which I made into a cone shape to resemble a Christmas tree.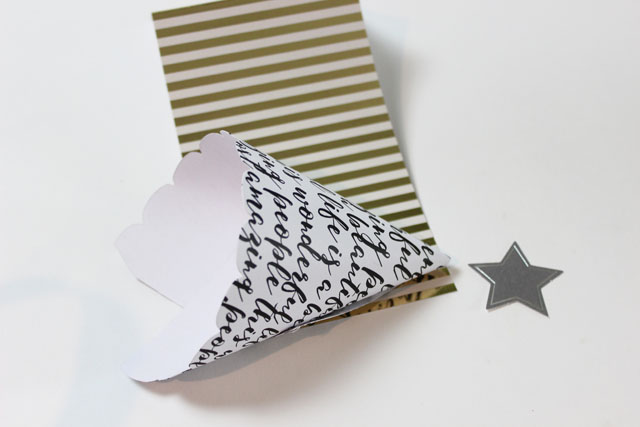 Some tinsel garland at the bottom adds a nice touch of bling to the tree, although now I can't decide if it looks more like a tree or a party hat. Oh well, both work.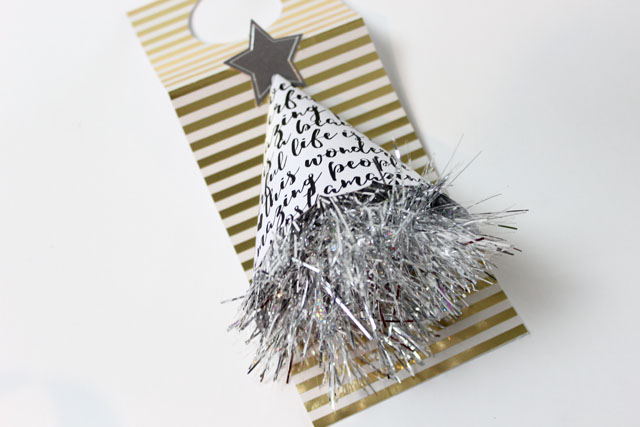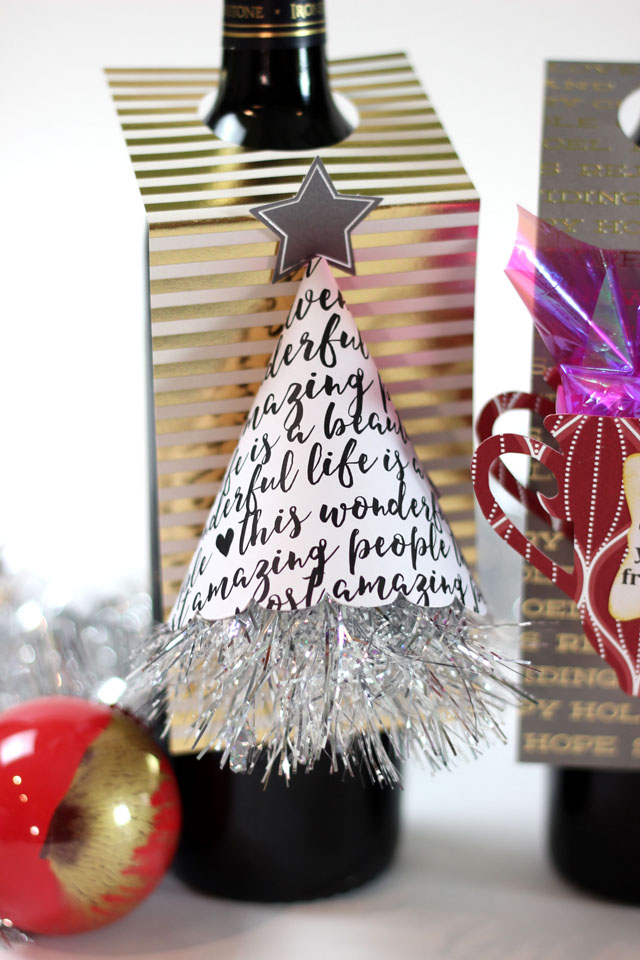 Okay, after making all of these I hope somebody actually invites me over for the holidays now.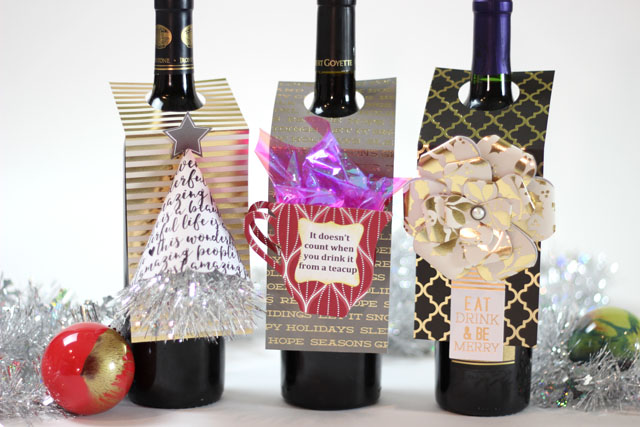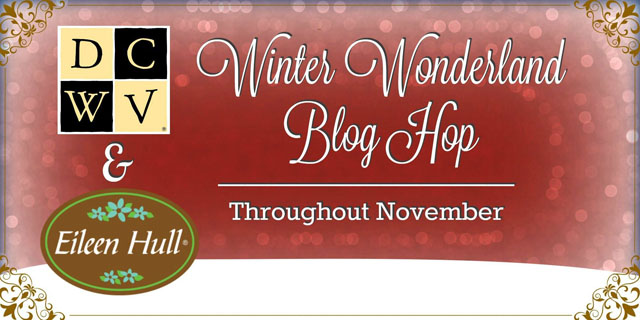 Disclosure: I received Sizzix dies and DCWV paper to complete this post, but all opinions are mine.