Now that it's officially fall, it's time for me to get all cocoon-like and get in the spirit of decorating with homey things. Still, my style is more Jetsons than Waltons, so I do translate that modern aesthetic to all things autumn.
My most used crafting device is my Sizzix Big Shot die-cutting machine, so here's my latest creation: a bowl made of copper leaves that I cut out using Eileen Hull's Spring Leaves die. The metallic copper gives it a cool, nontraditional twist. It's also the perfect size for storing keys or mail at the front door.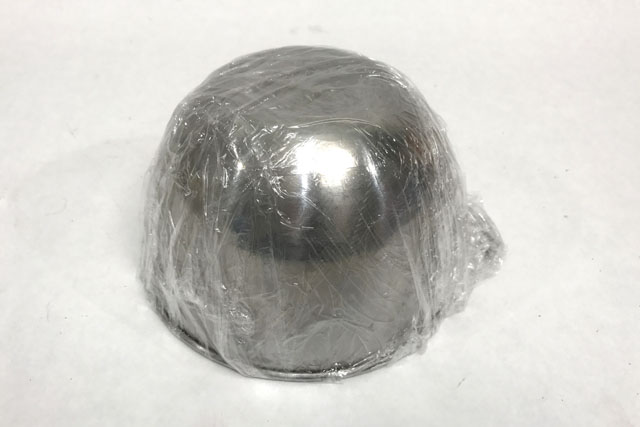 I started with a small mixing bowl, turned it upside down, and covered it in cling wrap.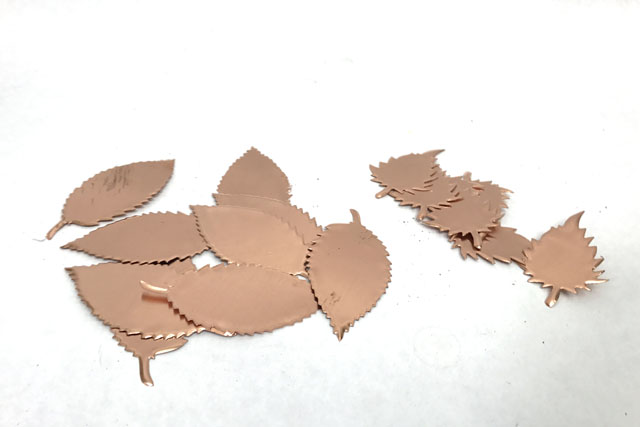 Then I ran M-D Copper Sheets through the Sizzix Big Shot using the Spring Leaves die — well, two of the leaves on the die, anyway. There are 4 leaves on the die, and I thought these two would work best for the bowl. The M-D Copper Sheets work great with the Big Shot.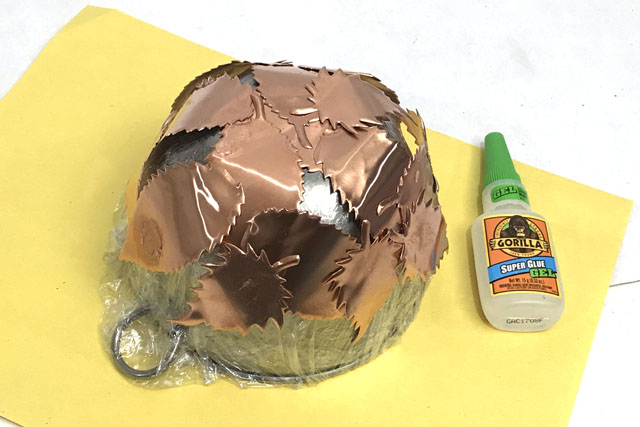 The M-D copper sheets also bend nicely. I curved the copper leaves around the bowl and attached them one by one to each other with Gorilla Glue Super Glue Gel. I had to press the pieces firmly for a minute or two for them to hold, but the Gorilla Glue worked.  I let the glue cure 24 hours, and then took the bowl off its mold. Then I was able to bend the leaves a bit more to my liking. You know, when I envisioned this project, I wasn't sure how it would turn out or if it would even work, but I'm really glad it did.