I really needed a desktop iPhone stand because when I sit down to work and take out my phone, I always lose it somewhere on the desk. But having a stand would keep it in its place, and also be there to play music or showcase photos.
So for this month's design challenge for Eileen Hull's Inspiration Team, I used her new Sizzix Trinket Box & Frame die to make it. How did I come up with this idea? In researching DIY iPhone stands, I knew I needed a main holder that the iPhone could sit in, and when I saw the oval "frame" of the trinket box, I thought that would make an ideal holder. Then it was just a matter of the support mechanism. With a little experimentation, I found that all I needed was use the rectangles with 4 score lines that came with the die. So just three pieces from this die made the iPhone stand. Let me show you how.
These are the 3 pieces that were cut — two of the scored rectangles and one of the frames.
Bend one of the rectangles at the farthest score line.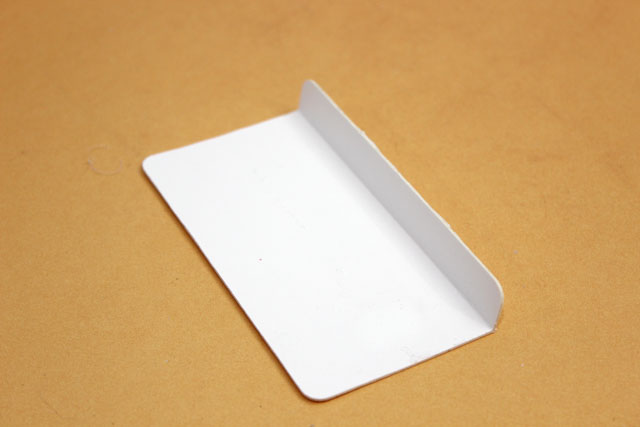 And attach it to the bottom of the frame with permanent double-sided tape. (The frame needs to be horizontal.)
Then take the second scored rectangle piece and fold it into a square tube, taping it shut with double-sided tape. This will be the support bar. You can glue weights inside the support bar, e.g. screws or bolts, to make the stand more stable.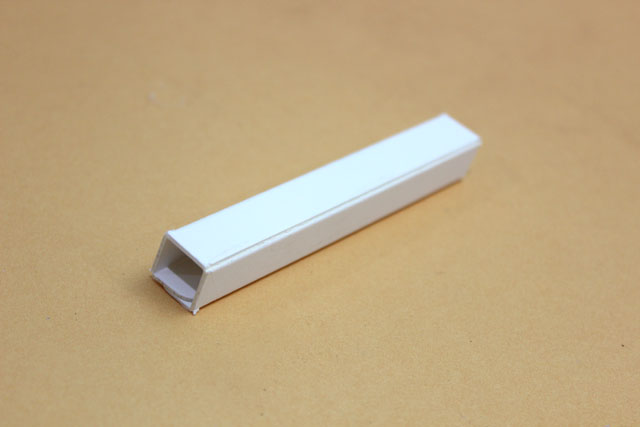 Attach this to the base of the iPhone stand about a half inch from the frame, also with double-sided tape. (A glue gun would also work.)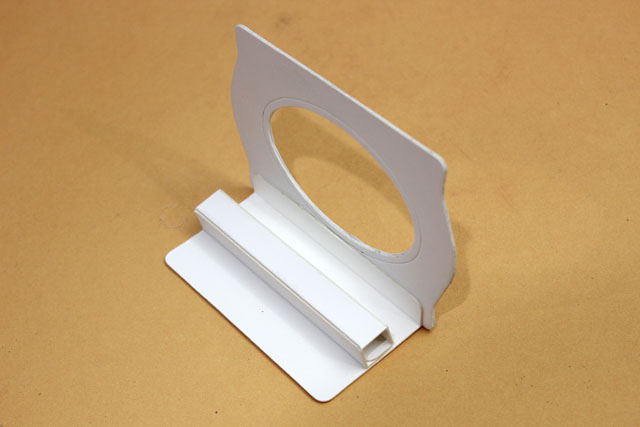 As you can see, you would insert the iPhone through the opening and place it in front of the support bar. To decorate the iPhone stand, I glued Pantone chips to the front and trimmed off all the excess. I'm always looking for ways to use my Pantone chips.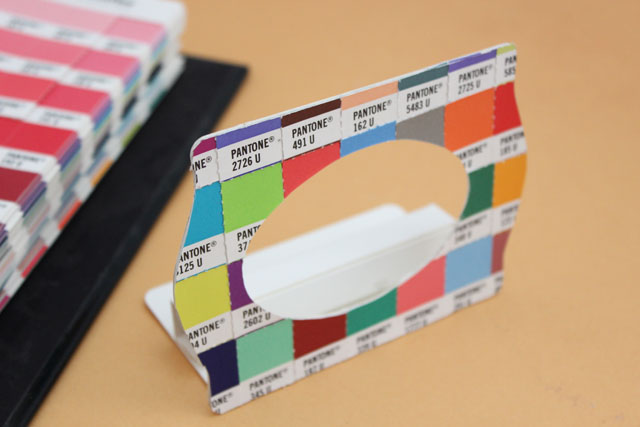 Yay, I have a place for my iPhone. Now if I can just find my keys…