It's allergy season, and as one who is allergic to all vegetation except for eucalyptus leaves (yes, I was tested), I've been sneezing a lot lately. So when I got a hold of Eileen Hull's Journal die for Sizzix, I decided to make a portable tissue holder that I could carry around with me. As it so happens, the journal is just a tad bigger than a folded tissue. Perfect size! Meant to be! The question was how to keep the tissue from falling out, and that's when I thought of using a zipper. I had never sewn a zipper to card stock — actually I had never sewn a zipper to anything before — so this was a challenge for me. But I told myself, I have a master's degree in business administration, and if I can learn economic theories, I can sew a zipper.
The first thing I did was cut two journal covers using the die. I also used a couple of sheets from Eileen's new Heartfelt Cardstock pad.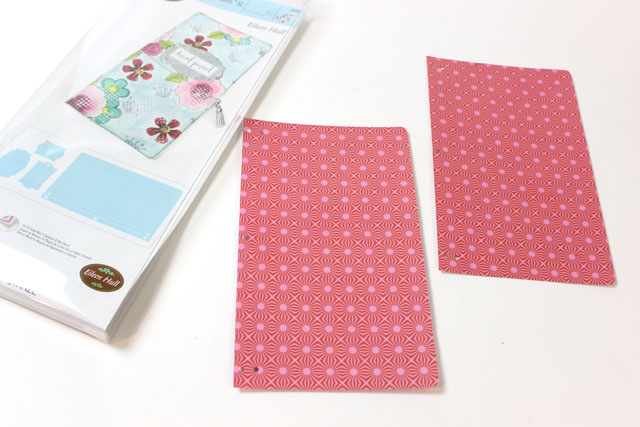 For one of the journal "covers," I cut an oval using one of the Sizzix Framelits Oval dies. This was for the opening of the tissue holder.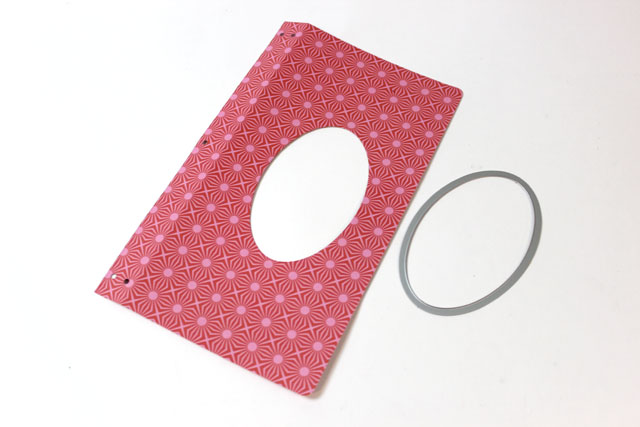 Then it was time to sew on the zipper. I'll admit I did a test run first on a sacrificial zipper. It worked out okay, but it wasn't perfect, but by the second attempt, I had it down. And yes, that's my orange sewing machine from Janome.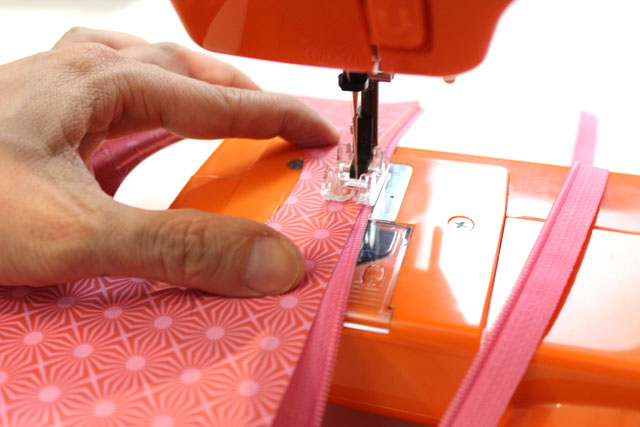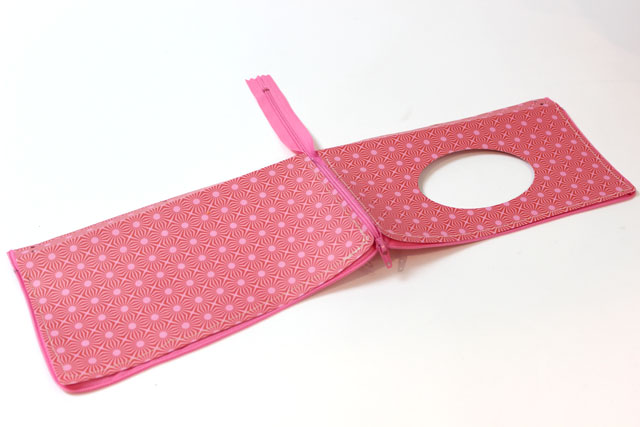 One of the lessons I learned from my first attempt at sewing the zipper was that I shouldn't sew the zipper in the flap of the journal's binding. That area needs to be clear of zipperdom so it folds without anything getting in the way. So after sewing perpendicular to the zipper to secure the end, I cut off the excess zipper. (I bought a 20″ zipper for the project.)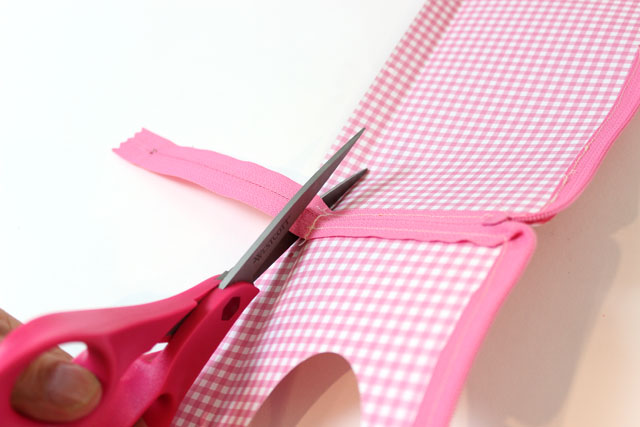 On the inside, I taped a piece of plastic (I used a plastic baggie) over the hole using double-sided tape. Then I cut a slit in the middle of the plastic for the tissue to go through.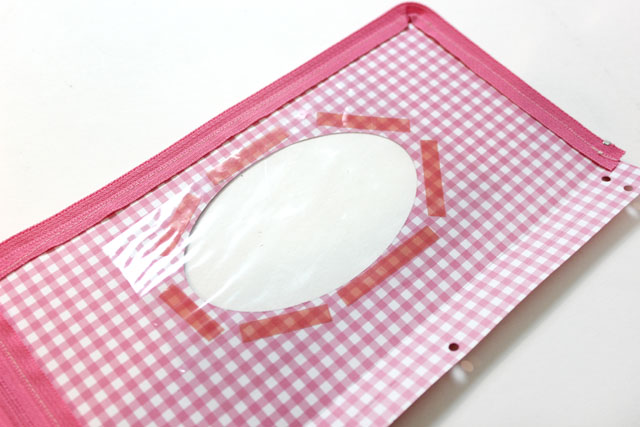 What a great feeling when it turns out on only your second try at sewing a zipper.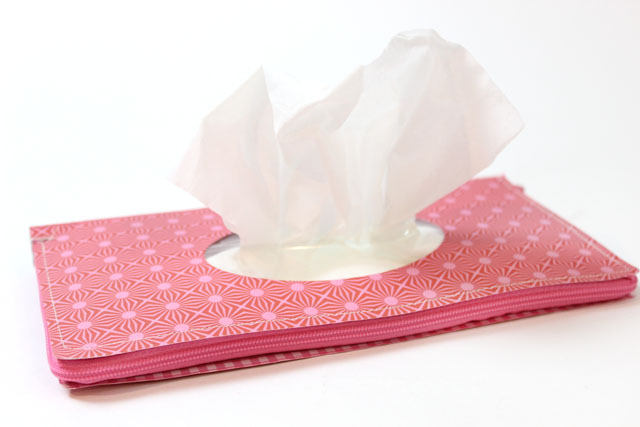 After making one tissue holder, I decided to make another one since I was in the "zone." This time, I decided to try it with felt instead of cardstock. (It's really annoying, but "cardstock" keeps autocorrecting as "yardstick" on my computer.)
I just got a fresh pack of luscious Eco-fi felt from Kunin Felt, so I cut two journal covers with this teal felt. Felt goes through the die like butter.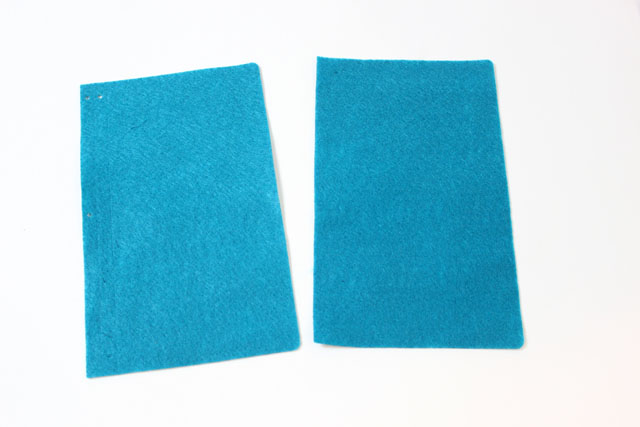 As with the cardstock tissue holder, I cut a hole in the middle with Sizzix Framelits Oval die.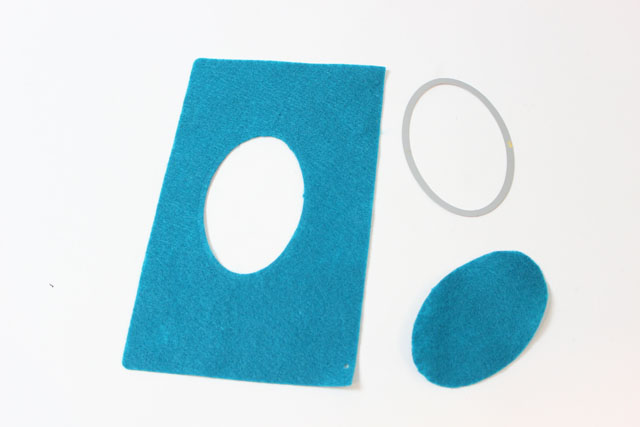 Sewing the zipper onto the felt was a breeze. Of course, this was my third time sewing a zipper so I was an old pro.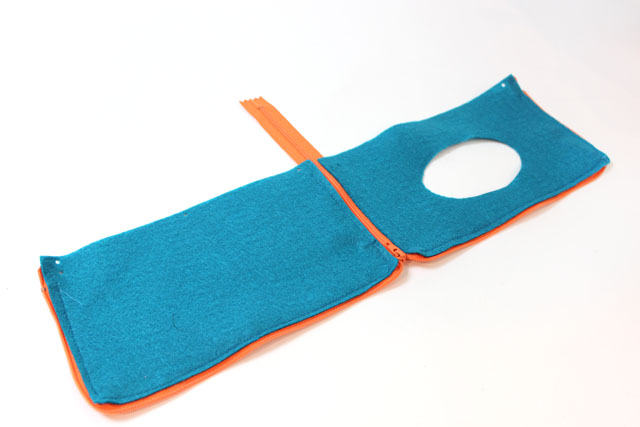 With the "wrong" sides on the outside, I sewed the flap together. This edge would have been the binding edge of the journal.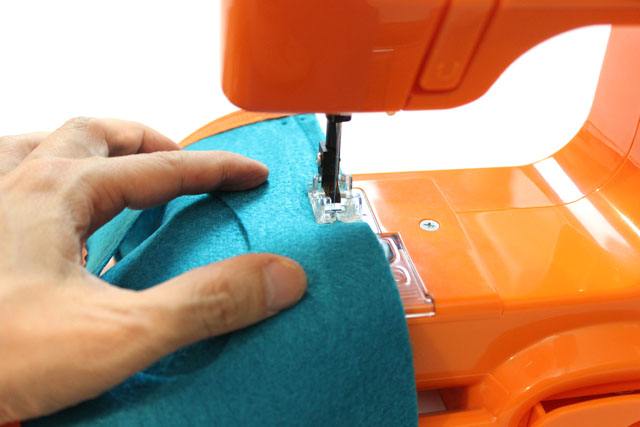 Positioning the plastic on the inside to cover the opening, I sewed the plastic to the felt. It worked!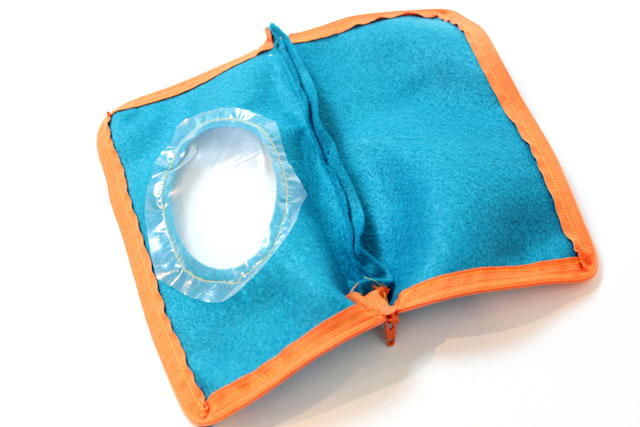 And I decorated the outside with more Kunin felt cut with Sizzix Fresh Blossoms alphabet die and Eileen Hull's Flower Layers with Heart Petals die and Spring Leaves die.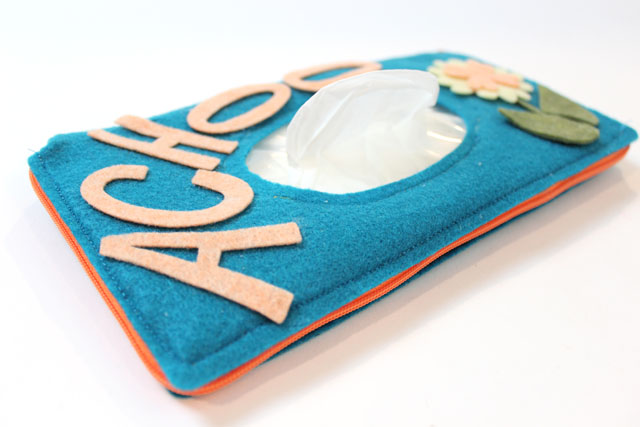 To complement the "Achoo," I decorated the other tissue holder with a "Bless You."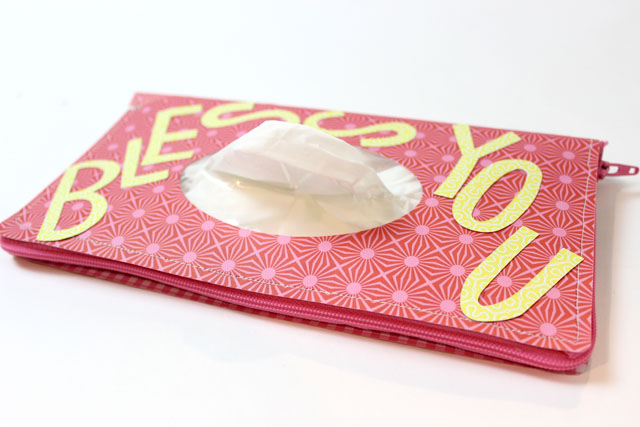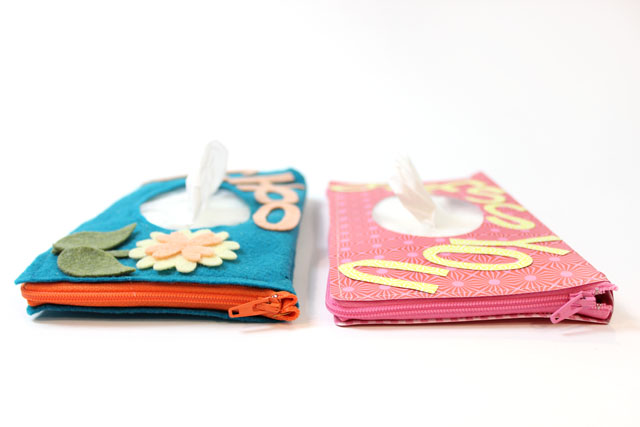 Now I'm ready for allergy season. Go ahead, pollen. Make my day.
Disclosure: I was not paid for this post. (As if.) I did receive product from the manufacturers to use their products, but all opinions are my own. Honest.