I know it's not even Halloween yet, but my mind is already on Thanksgiving. So here's my first project of the Thanksgiving season — nut or candy cups in the shape of a turkey. They would also make cute place cards, too.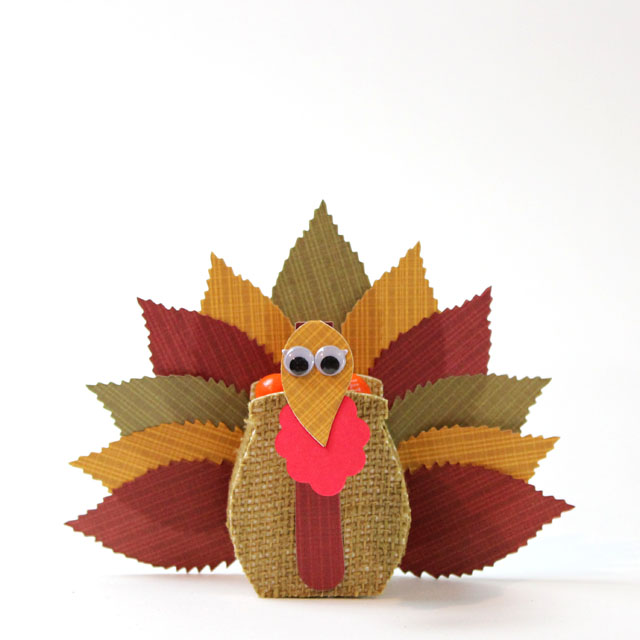 I made them with a variety of Sizzix dies by Eileen Hull.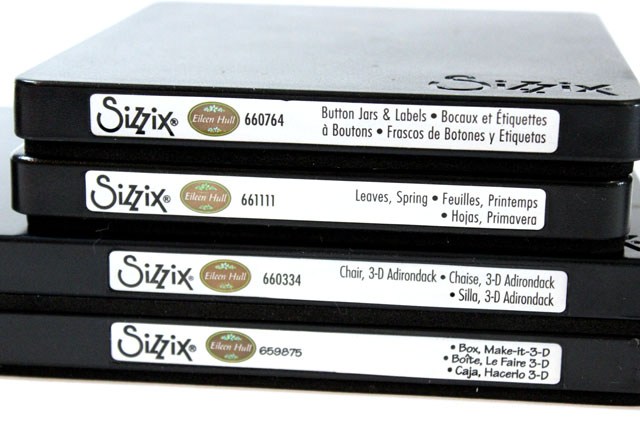 I used the Button Jars & Labels die, the Leaves/Spring die, the 3-D Adirondack Chair, and the Make-it-3D Box.
First I covered some mat board with burlap, adhering it with Scotch Super 77 spray adhesive,  and made two jar die cuts, plus one of the flexible boxes from the Make-it-3D die.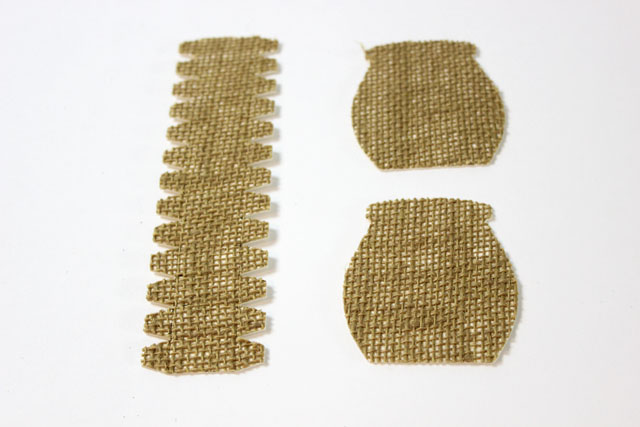 Next I folded the box at its score markings, gluing this "box" to the jar pieces to make it three dimensional.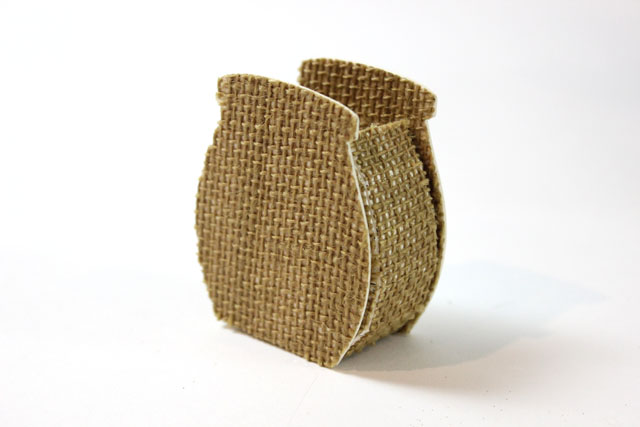 It doesn't look like a turkey body yet, but it will when we add the feathers, which are actually leaves made from the spring leaves die and autumn-themed scrapbook paper.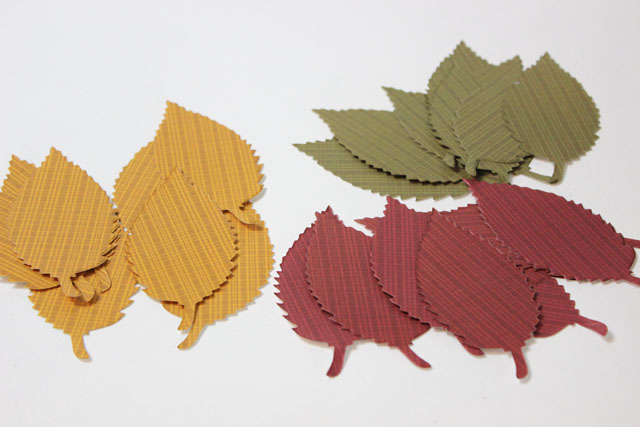 I glued the leaves to the back of the jar, fanning them out.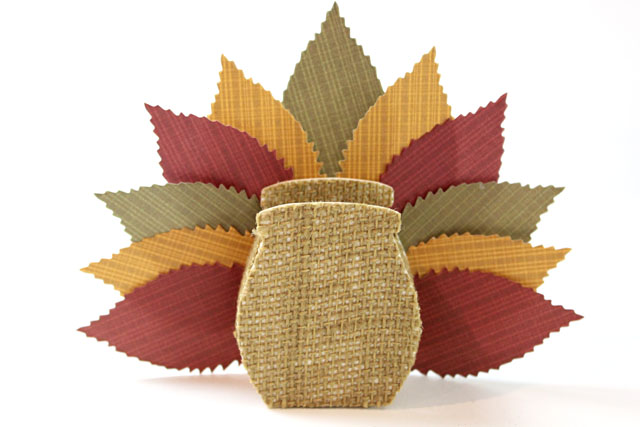 For the turkey head, I die cut the large slat of the adirondack chair die, and the smaller leaf from the spring leaves die.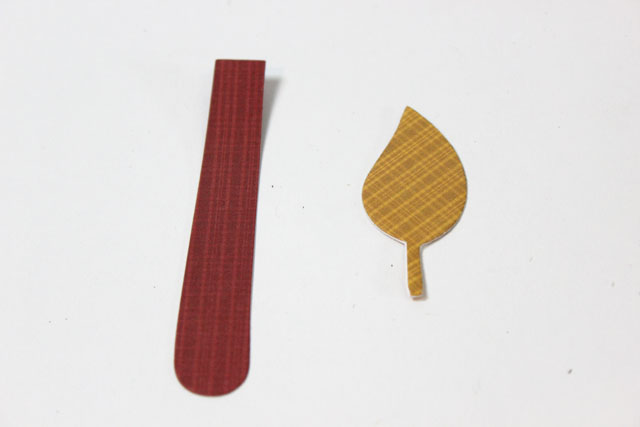 I glued the turkey neck to the front of the jar, and glued the head to the top of the neck, flopping it over with the leaf stem in the back.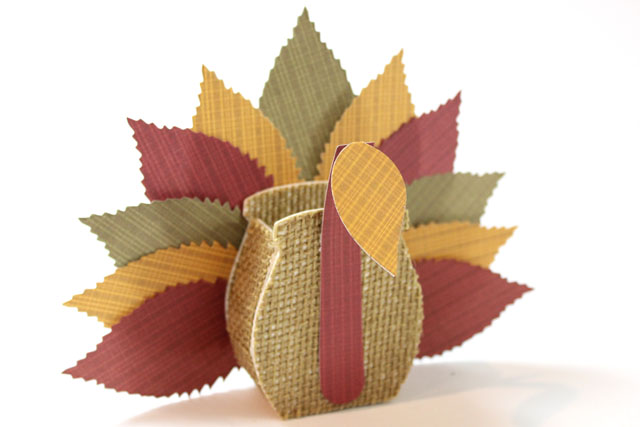 Add some googly eyes.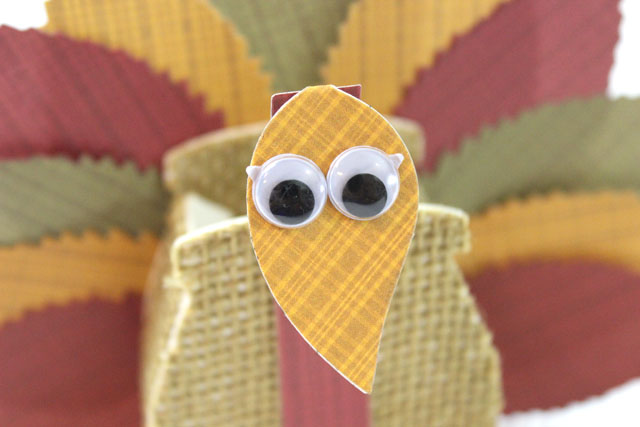 And for the finishing touch, the turkey wattle! I die cut it out of the label section of the button jar die and glued it under the head. It looked like a wattle!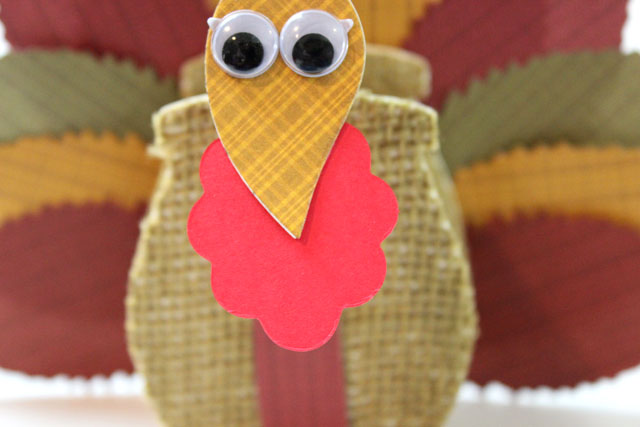 Fill the jar with nuts or candy, and you've got a cute treat cup for Thanksgiving. Get ready to gobble up compliments.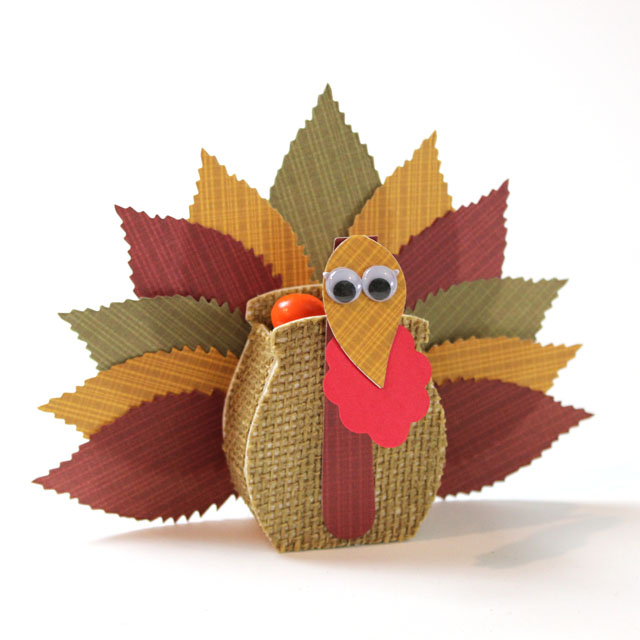 Disclosure: 1) I received product in exchange for this post. 2) All opinions are my own. 3) I make my turkey gravy with Campbell's Cream of Mushroom soup.