Maybe I was in the holiday spirit. Maybe I had reindeer on my mind from watching Rudolph on TV. Or maybe I was just inspired by how versatile my craft wife Eileen Hull's Sizzix dies are. I love her Basket Die, which I was going to use to make Christmas ornaments. Then I flipped the basket upside down and thought, hey, it's like a reindeer's body. So I decided to make some reindeer for a Christmas display. For the antlers, I used one of the leaves in Eileen's Spring Leaves die. I swear, I use that Spring Leaves die for everything.
First, I adhered some tan-colored Kunin felt to some Sizzix mat board using my Xyron 9″ Creative Station. (I stopped using spray adhesive months ago and only use my Xyron now, and my lungs have never been happier.) Then I ran the mat board through the basket die to get these pieces. (I ended up not using the two strips on the far right.)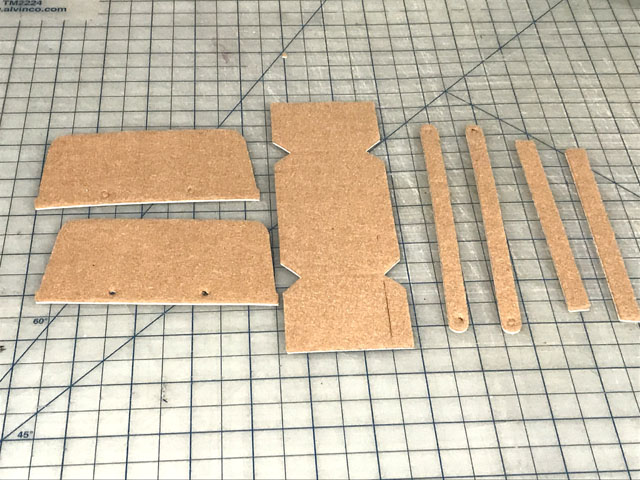 I decided to remove the pieces of felt on the edge of the main body so it would be easier to glue, and there would be less bulk as well.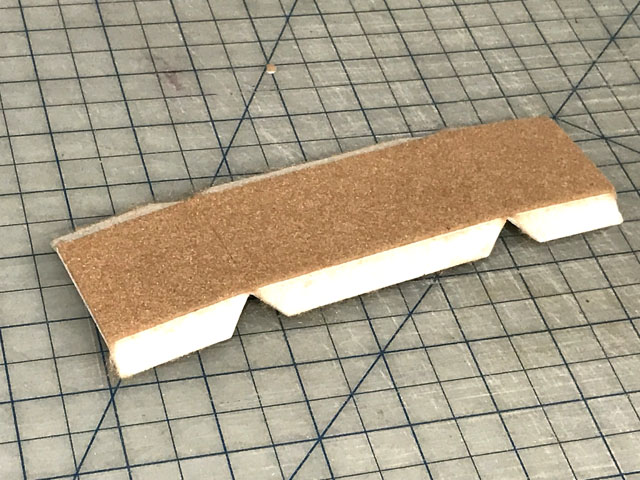 Then I hot glued the two sides to the middle section.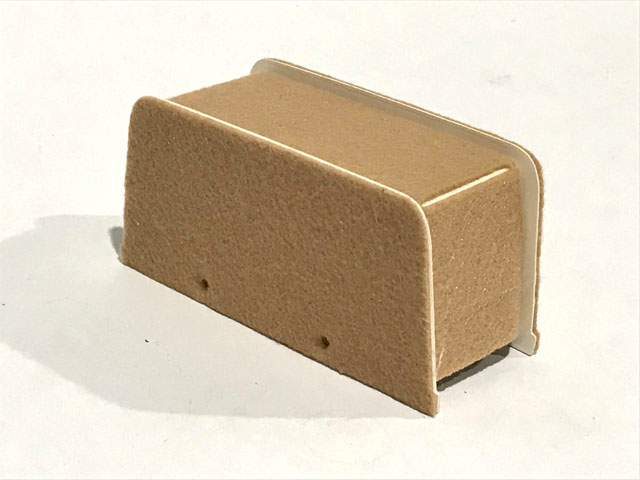 I cut the long strips with the holes at the end in half to create four legs, and I attached them to the body with brads, lining up the holes. How perfect was that? I adjusted them with scissors so the reindeer would stand up straight and not fall over. (I ended up gluing pieces of felt to the other sides of the legs too so they would be less "naked.")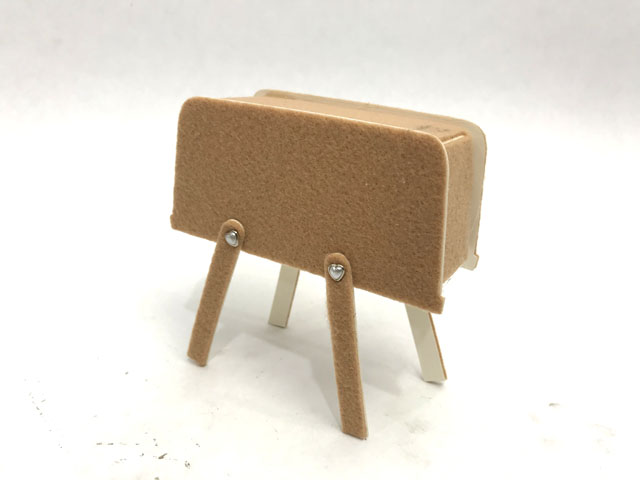 Then I ran some card stock through the Spring Leaves die to make the antlers and glued them to a cork, which I used for the reindeer head. I also glued some googly eyes and a pom pom for the nose. A red nose for Rudolph and a black nose for "Olive," the other reindeer. And I glued on some felt ears by the antlers so this reindeer would be able to hear Santa's "ho ho hos." And then I glued the head to the front of the body.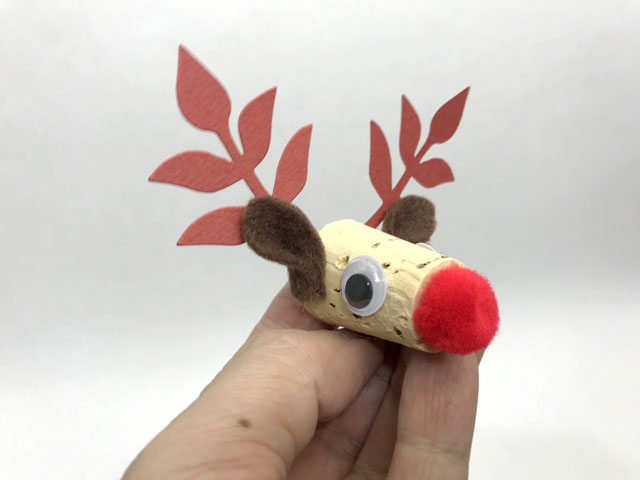 These reindeer were super fun and easy to make. I think they just may go down in his-to-ryyyyyy.