This month, my friend and craft wife Eileen Hull gave those of us on her inspiration team an assignment of making a card. Well, that's easy, right? I make cards with Eileen's Sizzix dies all the time. But as I frequently do, I overthought it and came up with this Christmas card that's kind of hard to explain. I'm not sure what to call it — a convertible card, a before-and-after card, an interactive card…. So let's just go into it and show you what I made.
I started by using Eileen's Romance Flower die with two different papers.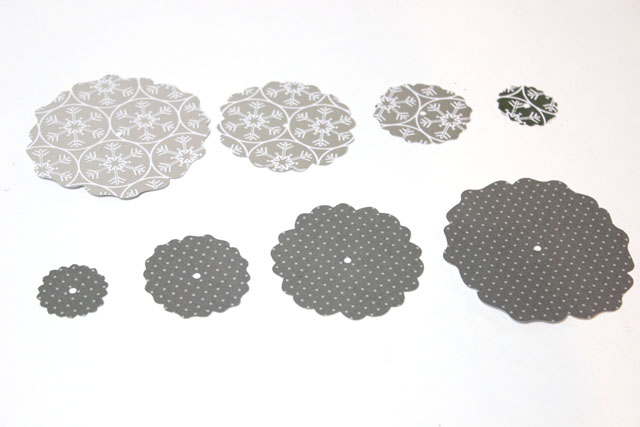 The papers I used were from DCWV's new paper stack, "Cranberry Christmas."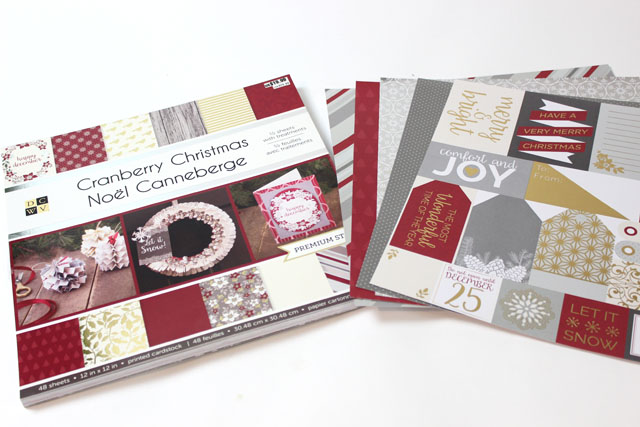 The individual flower section diecuts looked like clouds, so I attached them to the front of the card with removable glue dots. It's important that they are removable! You'll see why soon. I love how this paper I chose looks like rain. Well, a very stylish and colorful rain.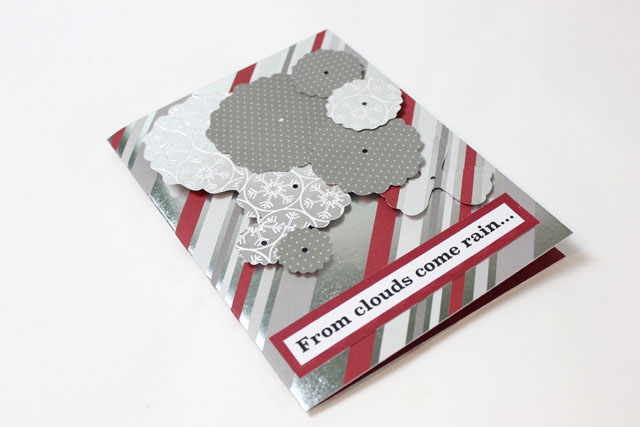 And then when you open the card, this is what the inside looks like. Notice the left side. These are the directions for putting a tree together — using the cloud die cuts from the front.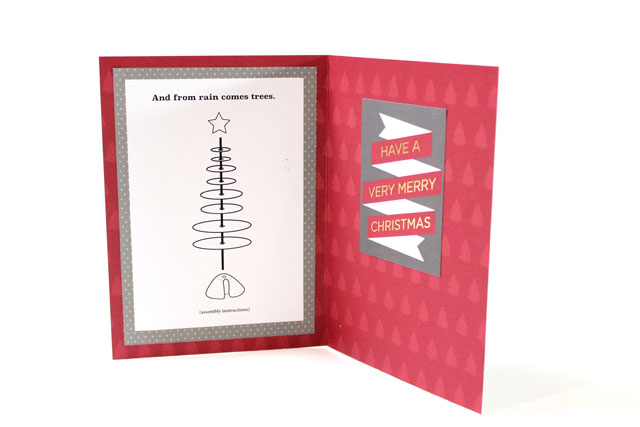 So, following those directions, the recipient of this card would remove the clouds from the front of the card (thus the removable glue dots), and assemble the tree like this, with a 1/8″ diameter stick that would come with the card.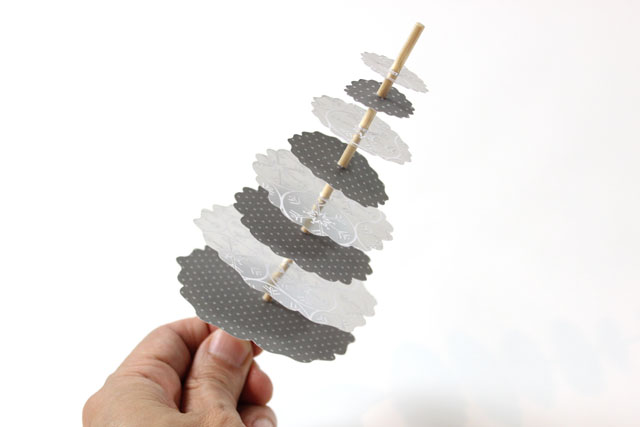 I didn't forget the tree stand. This card would also include the large flower from Eileen's Pansy die. (And who are you calling a pansy?) If you look again at the picture of the front of the card, you'll notice this pansy diecut attached there with a removable glue dot, but it blends in so well you probably didn't see it.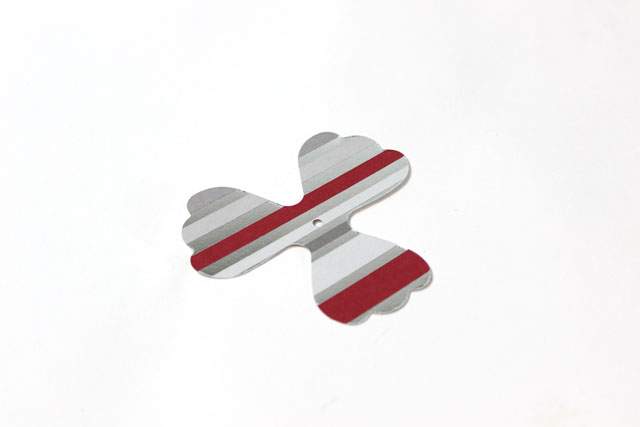 Fold the petals, and you have a tree stand.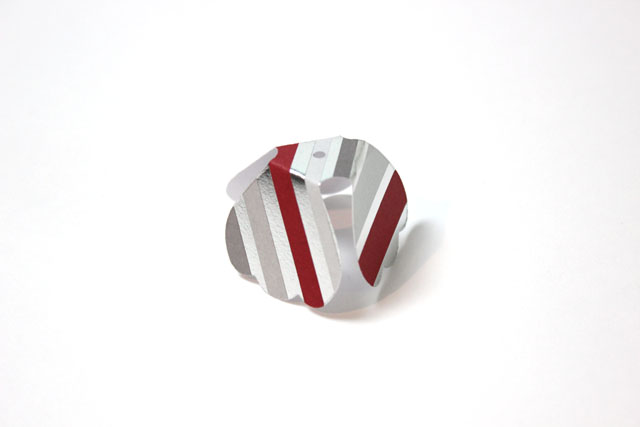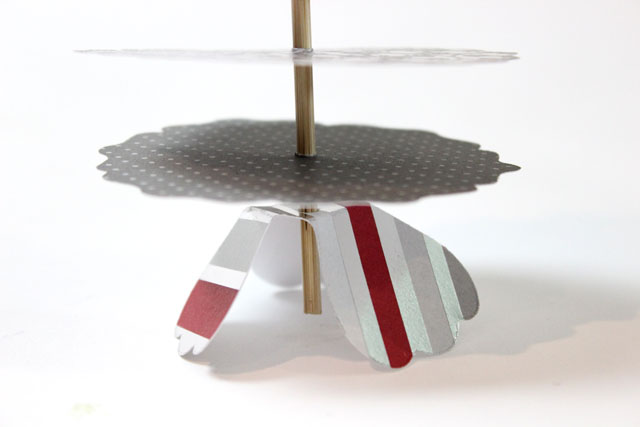 And the finished tree looks like this. (The star is made with a star punch, and it would be attached to the star on the instruction diagram with, you got it, a removable glue dot.)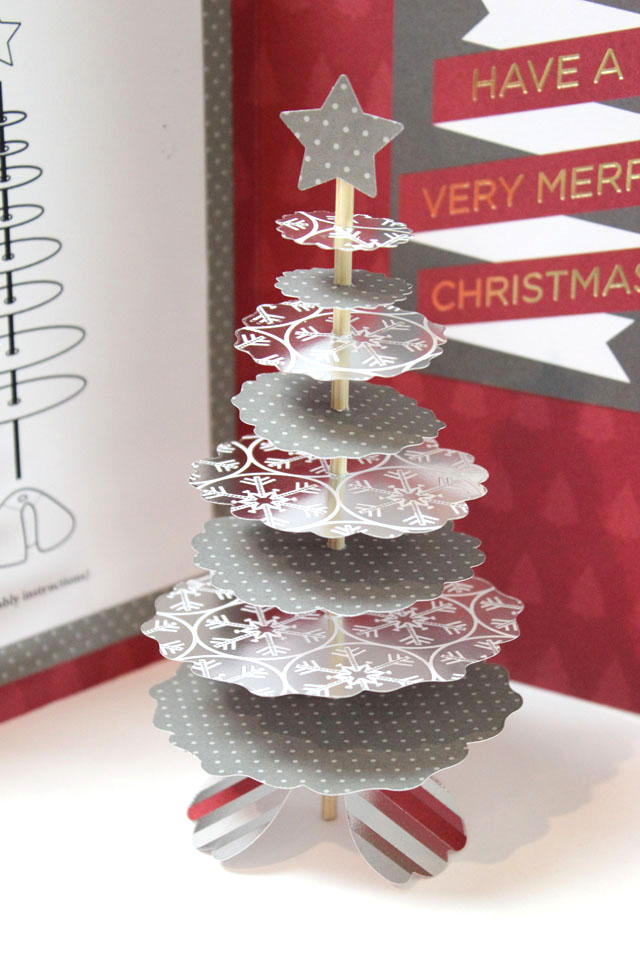 It would make a nice tree for someone's desk at work. Or look cute on a fireplace mantel. So there's my convertible Christmas card. I think I'll send it to a few people this holiday and see if they can figure it out.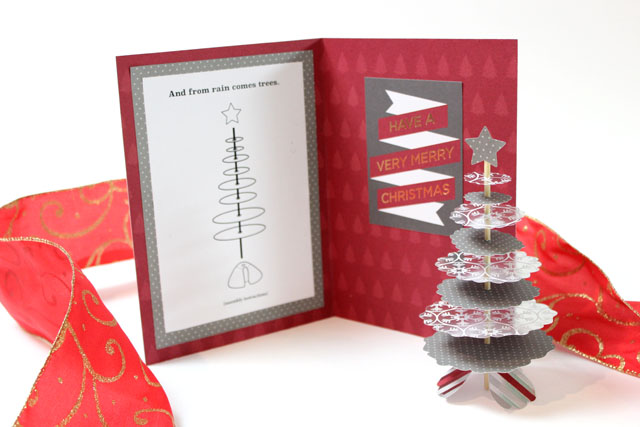 Disclosure: I was given product to write this post, but all opinions are my own. Obviously.