This year, we did Thanksgiving at my friends Suzy and Josh's newly-built home in Pacific Palisades. This house is probably the most beautiful house I've ever seen in my life. The style of the house is hard to articulate, because while it is modern, it also brings in rustic elements, so Suzy and Josh have dubbed it "Modern Farm." We had dinner on the covered patio, and I did the decor and centerpieces. Suzy rented farm tables and chairs, and she bought hundreds of gold flatware pieces on eBay. With that backdrop of gorgeousness, I could have put weeds in bud vases, and it still would've looked good.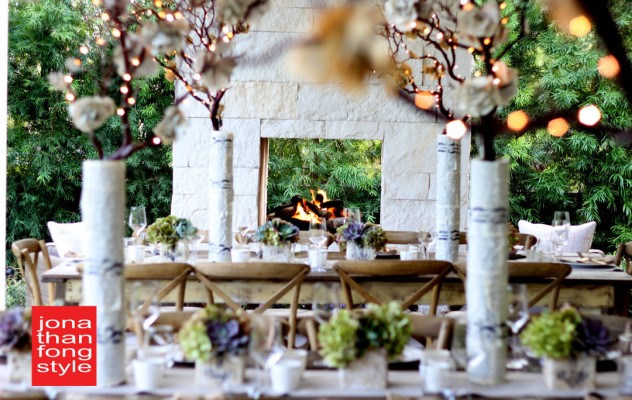 For centerpieces, I found birch boxes at Floral Supply Syndicate in downtown L.A. and filled them with succulents and hydrangeas. They go so well together, and the colors are muted and soothing. I had just received a shipment of stamps from Judikins, so I decided to stamp one side of each box with a chandelier stamp. Because the birch surface is very uneven, the image went on uneven as well. I liked the distressed look of it. Also, I was doing this at 3 in the morning, so anything was looking good at this point.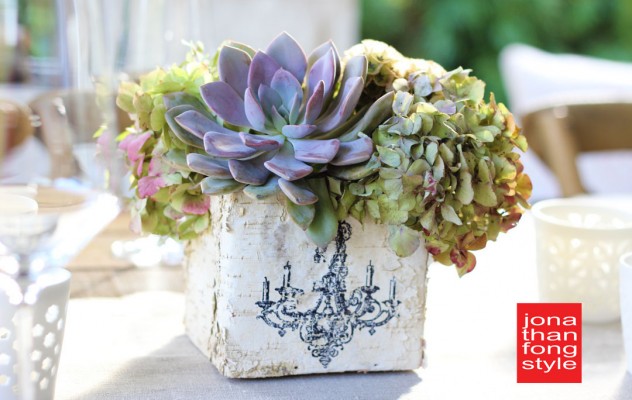 I love creating height for tablescapes. I like the drama. So I put manzanita branches in 24″ tall vases to create a little "forest."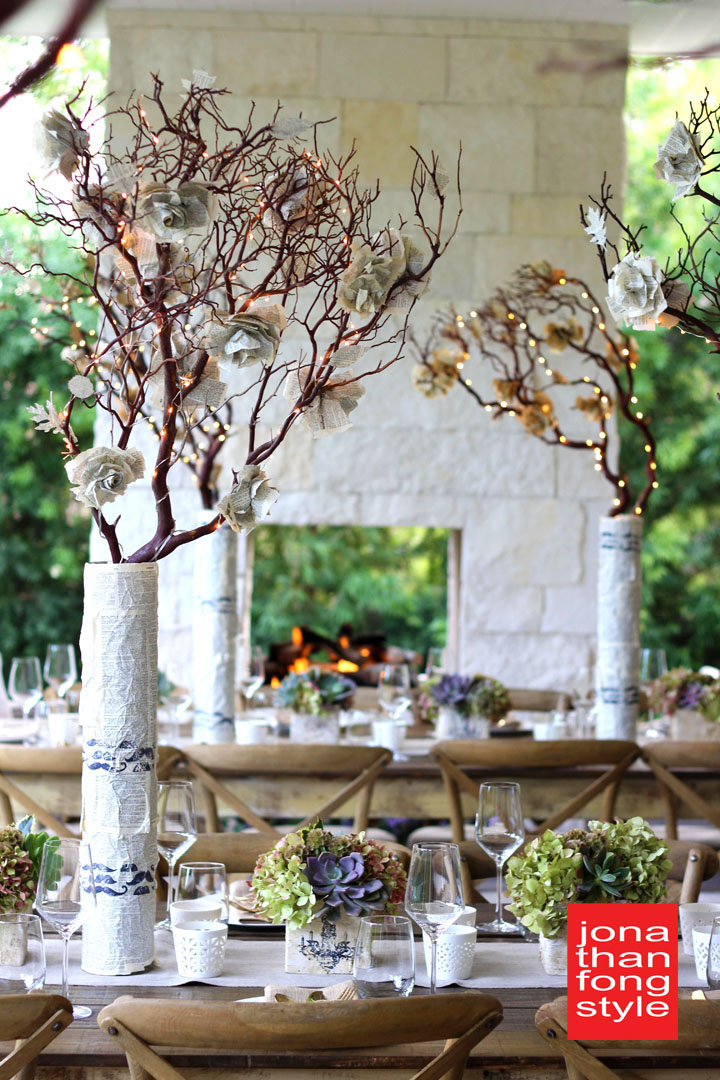 On the manzanita branches, I glued paper roses made of dictionary pages on them, as well as some leaves cut with my Tim Holtz tattered leaves die. Yeah, I'm kind of addicted to making paper roses. I will have a tutorial for them soon.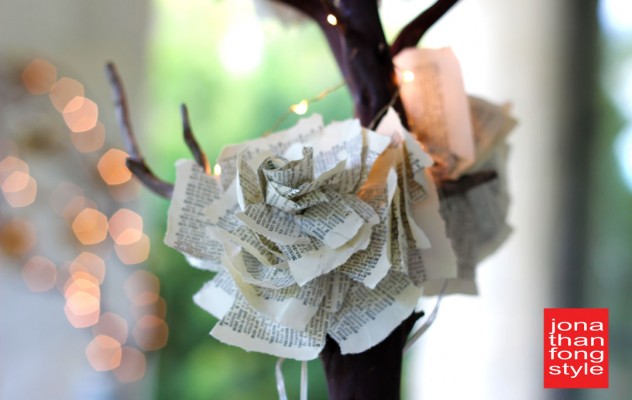 I also attached battery operated LED fairy lights to the branches because the light is just magical. Remember the old days of battery-operated lights? The lights would be a little faint, and they would only last for 4 hours, max. Well, this new breed of LED lights is wonderful. The lights are super bright, and they last for hours and hours on AA batteries. Love them! I got them online at save-on crafts.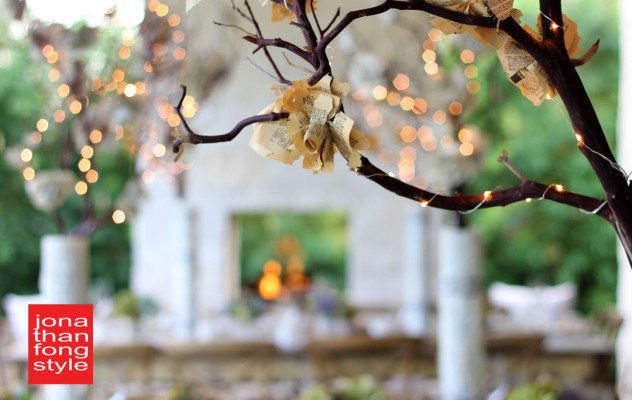 I tried something on the tall vases, and I'm not sure it worked. They have birch trees in the yard, so I attempted to make faux birch trunks with the vases by covering them with distressed dictionary pages. They needed spots of black on them to approximate the look of birch, so I ran my new mustache roller stamp on them. People may not have gotten that I was going for birch, but I guess they still looked kind of cool.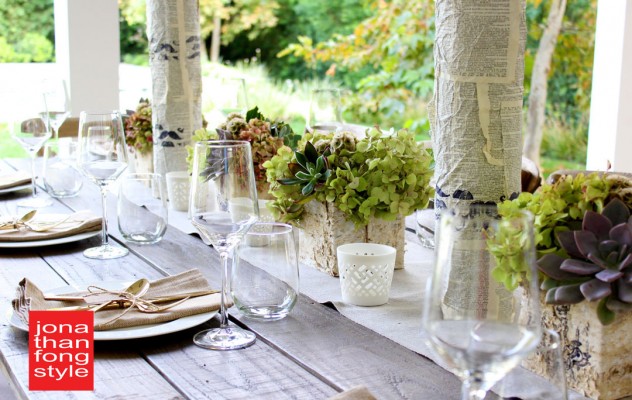 Oh, of course, there was delicious food. But really, hot dogs would taste classy in a setting this beautiful.