I love to decorate kids' rooms because not only can I use my imagination and go a little crazy, but it also forces me to think of ideas that are inexpensive and easy. After all, kids grow up and like to update their room decor often. Here are some fun ideas that I just completed for my friends at Disney. All the ideas and tutorials are here on their spoonful.com website.
This is a racetrack wall treatment. The track is just black masking tape, and the white road markings are velcro. There's velcro on the bottom of the Hot Wheels cars, so you can move the cars around the block. This was such a hit in the room I created it for, I then created another one on a blank canvas, so it could be moved around.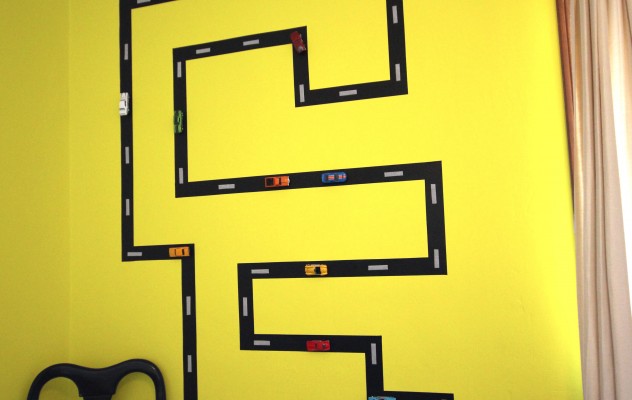 These are alphabet letters I made from upcycled cereal boxes. I then decorated the front and back with old maps.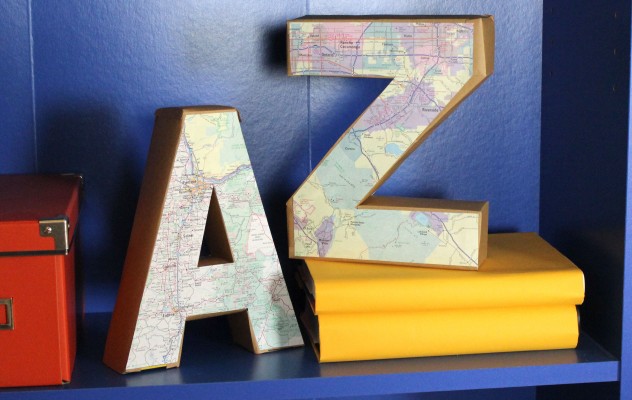 Here are wall flowers made with doilies. The stem and leaves are green masking tape.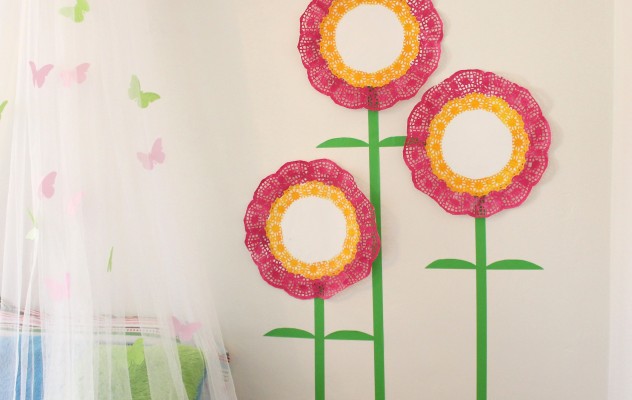 And a butterfly netting canopy made with an embroidery hoop and sheer curtain panels.
This wall art is so simple. It's colored paper plates with acrylic paint drawings. Imagine these with hand prints.