I volunteer with  JoyCatchers, a great nonprofit organization that decorates and donates miniature holiday trees to seniors, veterans and hospice patients. Now that it's Chinese New Year, which is all about joy and luck, how appropriate then to decorate a tree for JoyCatchers to commemorate the holiday.
I started with this white 24-inch tabletop tree. White's not a particularly "lucky" color in Chinese culture, so the first thing I did was add gold garland to the tree. I like the way the gold tinsel blends in so perfectly, it looks like the tree is actually part gold.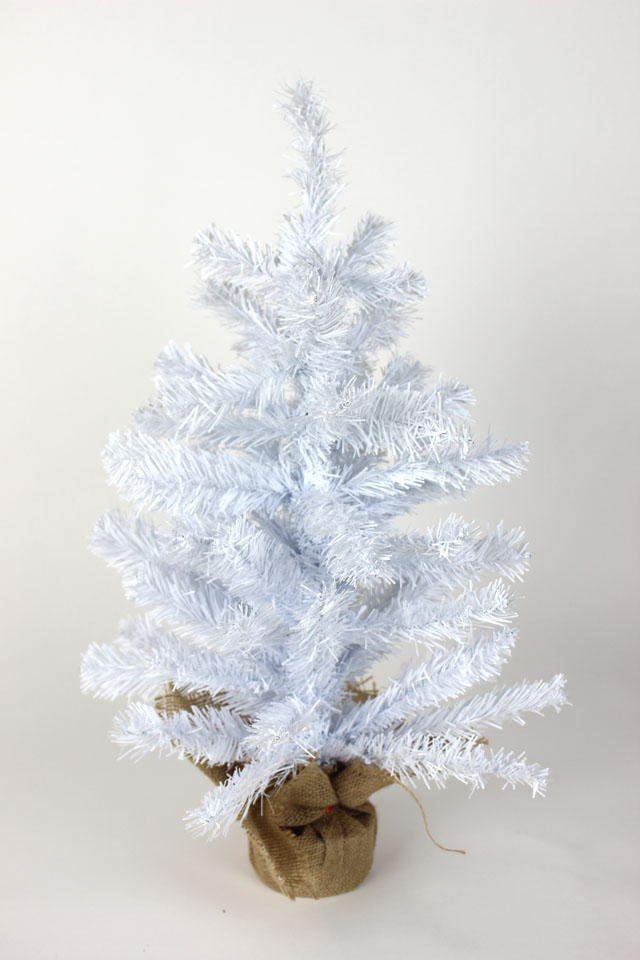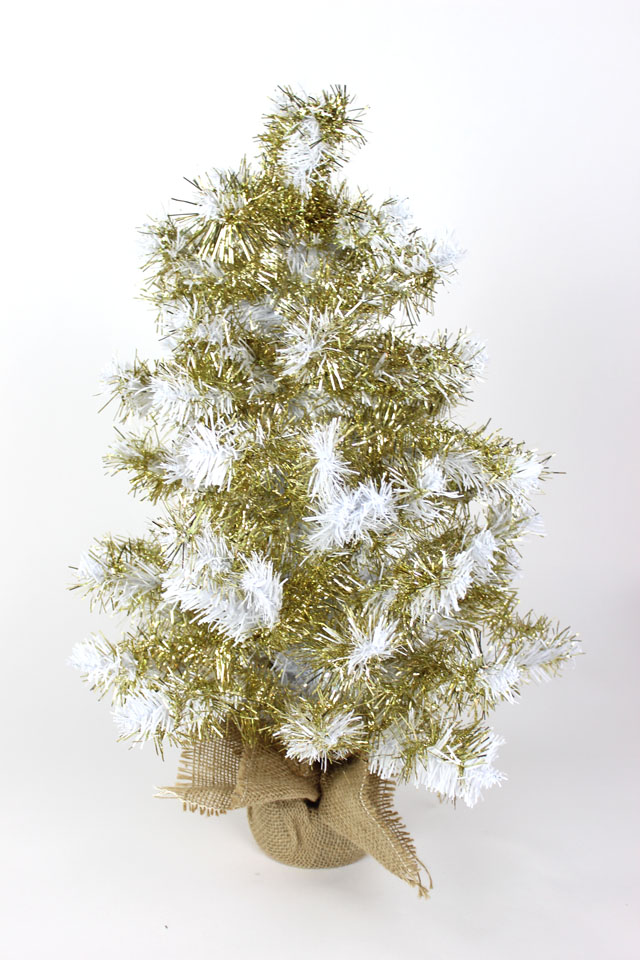 As lots of you know, I grew up working in my family's Chinese restaurant — the Hong Kong Cafe. I worked there starting at the age of 7, every day after school. Anyway, I decided to do a Chinese restaurant-themed tree for the lunar new year. I still love Chinese restaurants — even Panda Express! For the tree topper, I glued three chopsticks together to make a star.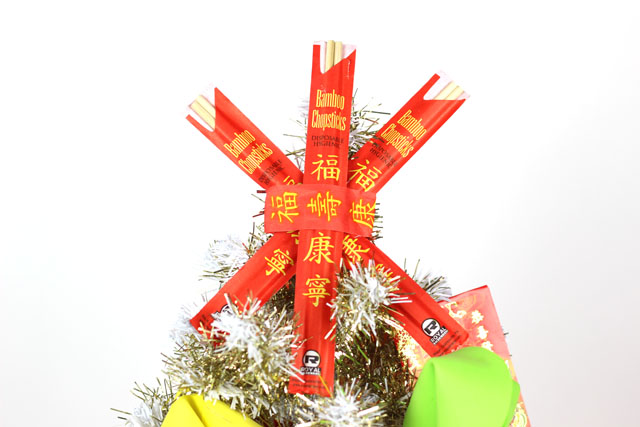 For decorations, I made fortune cookies out of craft foam sheets and hot glued them to the tree along with lucky red envelopes.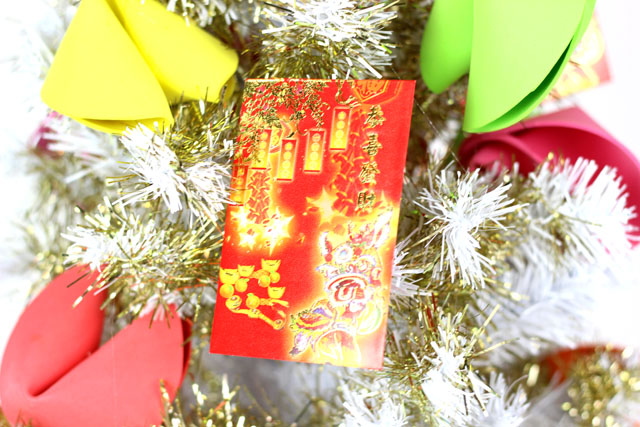 And I put the tree in a satin-covered takeout container. Perfect!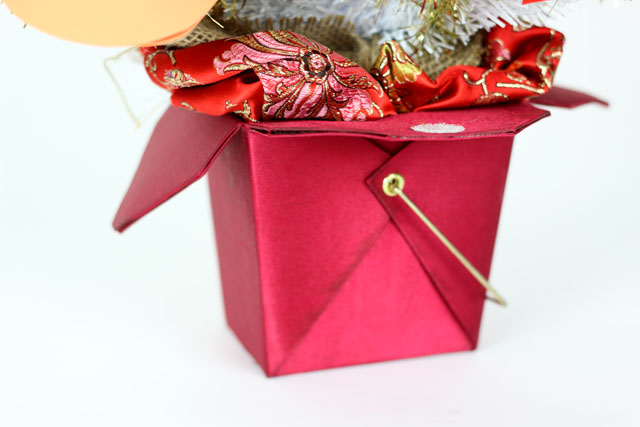 Now I'm in the mood for Chinese food. Who's with me?